Broccoli. Peas. Squash. In our house, when these words are spoken, the immediate response our kids give us is "ewwwww! I'm not eating that!" We call that the "crinkle nose effect" - and it surfaces nearly every dinner time.

Like most parents, we struggle with giving them a balanced meal that includes protein, healthy grains, fruit, & veggies. We're constantly looking for creative ways to offer these foods, while minimizing the crinkle nose! It's a full-time job, and it's exhausting!! At least it was, until our kids tried the NEW Sprout Organic Curlz Broccoli Baked Toddler Snacks - paired with the NEW Organic Smash pouches (in Tropical Twist). Guess what?! We have a winner! They were begging for more! What they didn't know is that they were eating organic chickpeas, lentils, and quinoa - three other foods that usually don't even make it to their mouth!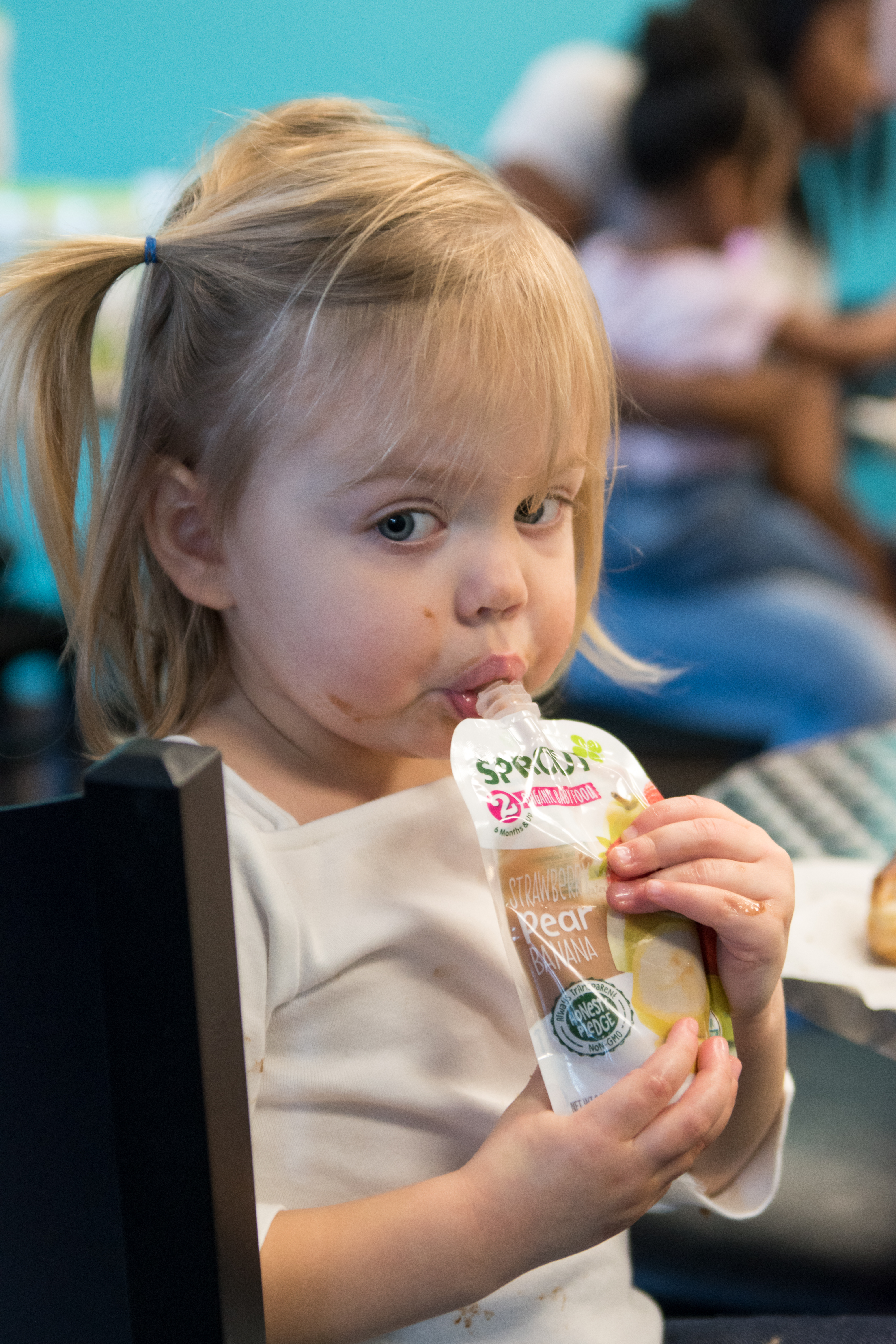 Sprout truly has perfected the balance between wholesome and delicious. Not surprising, though, since they were the very first company to introduce baby food pouches!

Did you know that Sprout only procures ingredients from certified-organic growers and will not accept harvested ingredients with any preservatives? Their food maintains its freshness with organic rosemary, rather than, preservatives - so what you see is what you get!

Make sure to check out their various lines, depending on where your little ones are with eating. Mine are in the toddler phase, but they do offer purees for those just beginning to eat (starting solids) and those venturing into the mixtures (6 months+)!

http://www.sproutorganicfoods.com/

Thanks for keeping it honest, and making it real, Sprout!