Let's face it. Birthday parties can be a pain to plan, especially if you decide to host it at your house! There's picking a date that works for your family, finding the venue, sending out invitations, deciding on a cake, ordering food…and the list goes on! And, when you have multiple kids (or attend parties for friends), your list of possible birthday locations becomes smaller and smaller.
We just ran into that with our youngest, who turned 4 over the weekend. This time of year can be tricky because it's the holiday season. Lots of people are busy on the weekends with family events, and you just never know what mother nature is going to throw our way!
Nearly every weekend in December was filled with at least one activity per day, so there was no way I was hosting a birthday party for a 4-year old and her friends! I needed a venue that was easy to work with and provided us with a stress-free party, so I could enjoy the smiles on my little girl's face!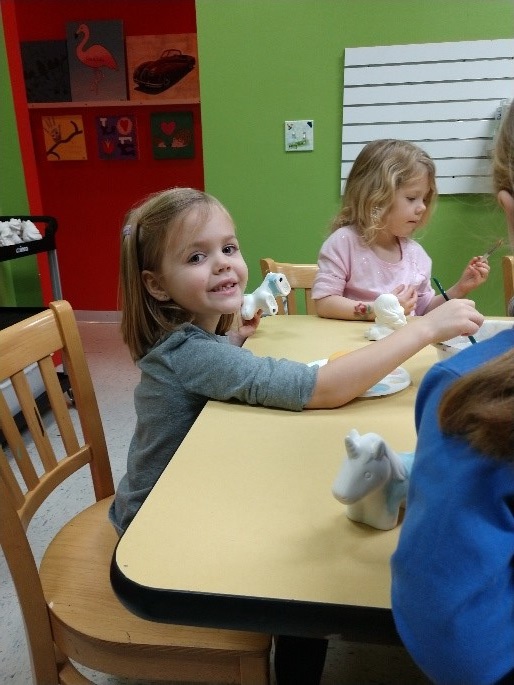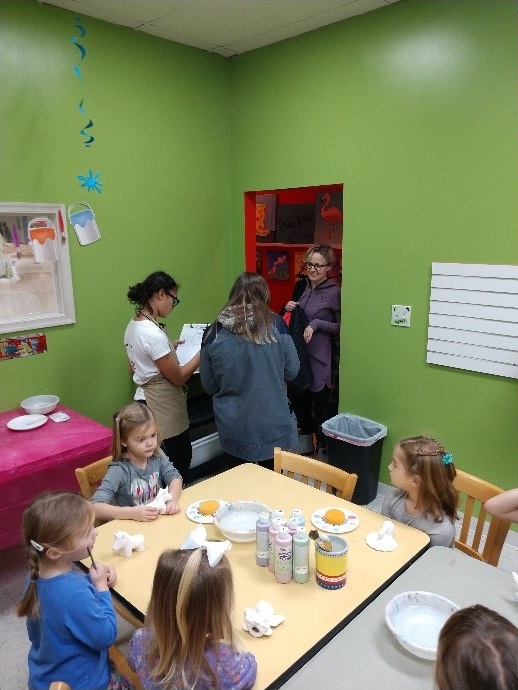 Fortunately for us, we found all this and more at Pic-N-Paint Pottery in Pasadena. It's a fun and unique spin on the "adult paint night" – only with pottery! The owner, Mary Orzano, is wonderful to work with. She and her staff made sure that our entire experience was one that we'd never forget. Not only did I receive several comments from parents that their kids had a great time at the party, but I didn't have to lift a finger!
Our designated staff members made sure that we were taken care of very well.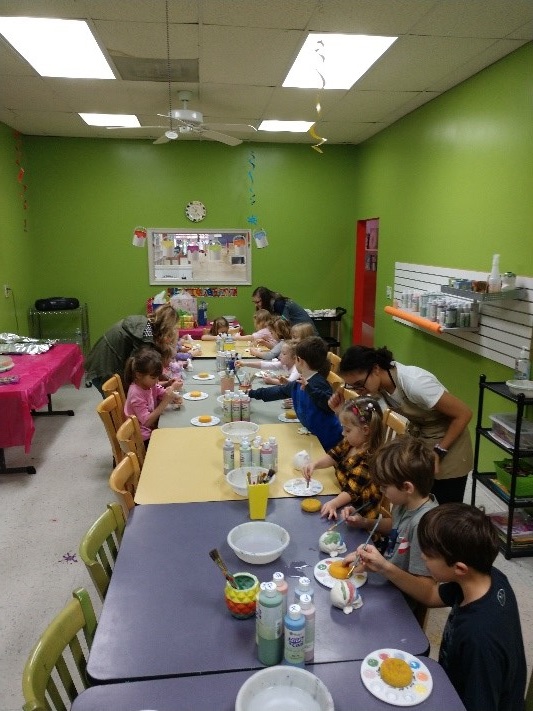 Here's what you get when you book a birthday party at Pic-N-Paint:
~ 7 or more pieces of pottery to choose from;
~ Paints, brushes, glazing & firing;
~ 2 hours in the party room to paint and celebrate;
~ Designated staff members to monitor your party and provide instruction;
~ A free commemorative plate signed by all guests (and in our case, thumb-printed by all guests);
~ Cups, plates, napkins and forks if you need them;
~ And…they clean-up!!
If you're not in the market for birthday party venues, they also offer a wide variety of other events that are equally as fun! Ever considered doing a ladies' night or holding a corporate team building event? What about earning a girl scout badge or taking your tot for story time? Check out their website (www.picnpaintpottery.com) for more details and make sure to stop in and visit them at 3020 Mountain Road, Pasadena, MD. There's always something fun going on at Pic-N-Paint Pottery!
I have received products/services in exchange for my review, but all my opinions are my own.