I'm not a morning person. Add in my three, early-rising little boys, busy get-out-the door school schedules and lunches and snacks that need to be packed, I rarely ever eat breakfast that isn't my children's' leftovers. If it's not something easy and on the go, I'm not getting anything more than a cup of coffee on my way out the door.
This week, I found a new favorite EASY and fast breakfast! BELVITA Breakfast Biscuits paired with Dannon Light & Fit Greek Yogurt is my new favorite and easy breakfast.
Light & Fit Greek Original Yogurt is delicious on its own with 20 amazing flavors and 12g of protein. I'll admit though, I'm a bit of a foodie and so I get bored just eating yogurt.
Pairing BELVITA Breakfast Biscuit, Soft Baked Banana Bread with the vanilla yogurt gave my breakfast an upgrade. I warmed the biscuit in the microwave for 10 seconds and it tasted like freshly home-baked bread as I dipped it in in my vanilla yogurt.
I'm a bit of a foodie, so I get a little bored with my meals and like to shake it up a little each day. Using the BELVITA Crunchy Blueberry Biscuits, I made a delicious 'breakfast pizza.' I spread a thin layer of the Light & Fit Greek Toasted Coconut Yogurt and topped it with unsweetened toasted coconut. It would also be amazing topped with fresh fruit.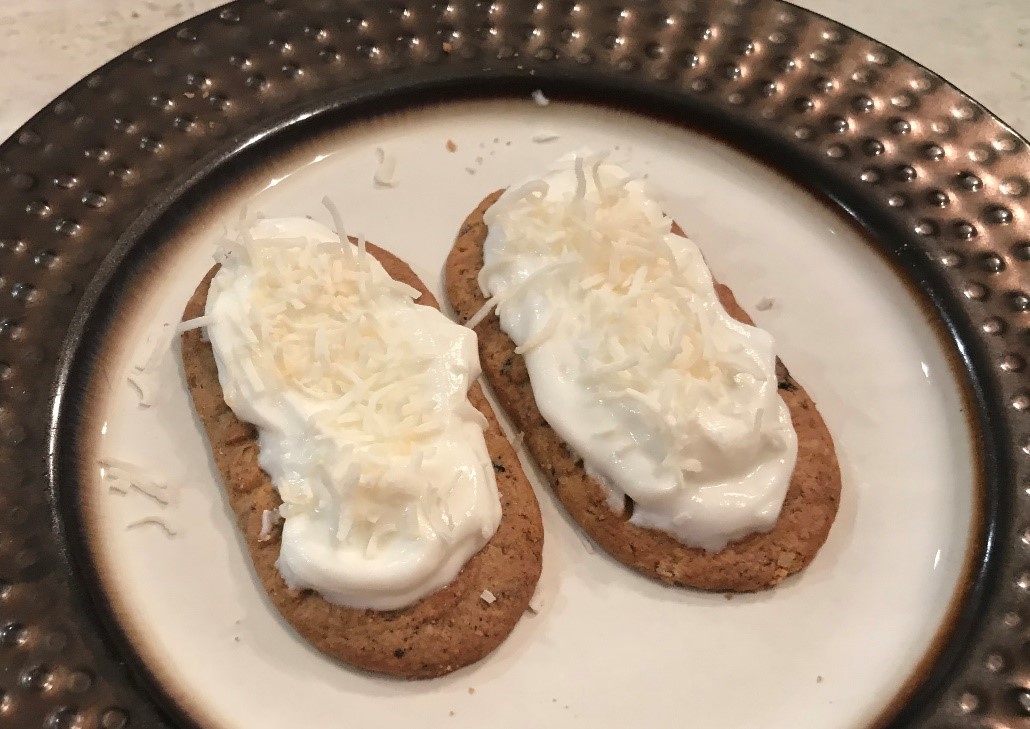 The combination of BELVITA and Dannon Light & Fit Greek Yogurt is a delicious start to my morning that gave me 4 hours of nutritious, steady energy. Even though this is a great breakfast just for me, I don't mind when my boys also ask to share since my breakfast is made with whole grains and is free of high fructose corn syrup and artificial flavors and colors. Using BELVITA and Dannon to kickstart my New Year's Resolutions is an easy decision. I can't believe how much better life is with an easy, balanced breakfast!
Next time you're doing your weekly Target run, fill your basket with one of the many varieties of BELVITA Breakfast Biscuits and Dannon Light & Fit Original Greek Yogurt.
Head to Target today to stock up for a balanced breakfast and take advantage of the Cartwheel Specials - 25% off BELVITA Breakfast Biscuits through January 27th check it out in the Target app!
I received product/compensation for this review by my opinions are 100% my own.