By Friday evening, I hate to cook. Add in a short holiday week, recovery from the holiday, and a kid with strep and there was no way I was cooking last Friday.
I packed the boys up and we met daddy at Bubba's 33, a brand new family-friendly restaurant in Glen Burnie. Bubba's opened in December and has been a hoppin' new spot in town since then. The food is all made from scratch there is nothing frozen and although they are known for their pizza and burgers-everything we tried was delicious!
We started the night with wings and Garlic Knots. Rob and I love wings and we like to try them everywhere we go. Bubba's wings were fantastic! Just the right amount of crisp and tons of flavor. The Garlic Knots? NOM NOM NOM NOM. Ah-mazing! Made from their fresh pizza dough, these were crispy and full of delicious flavor. My kids gobbled these up. (Note: I hear they make a french toast version of this with cinnamon for brunch-can you even imagine?)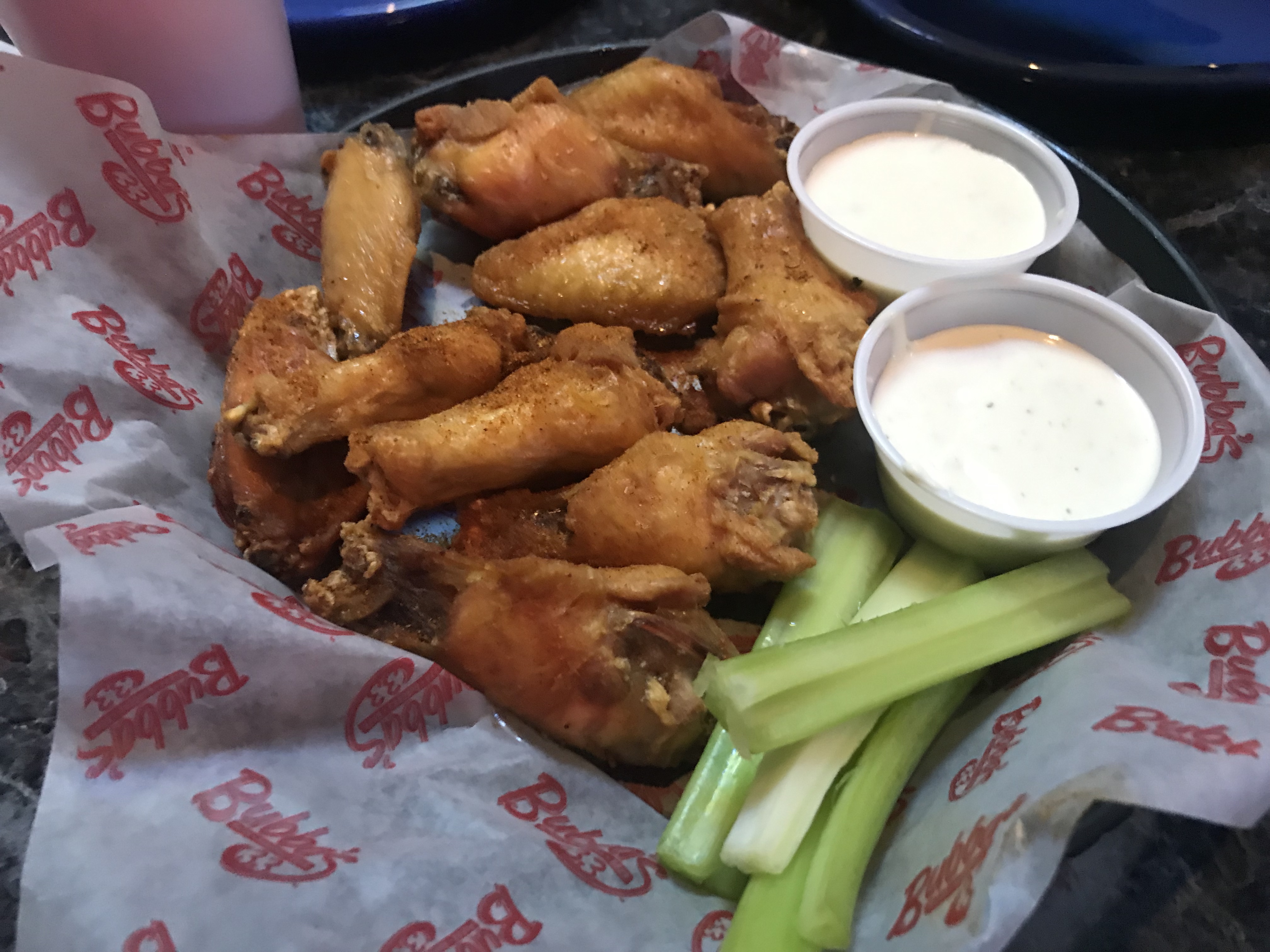 The Kid's Menu was perfect. My boys all eat different things, so I love the fact that it had all three of their faves on it: hot dog, hamburger, and pizza. It's full of other options too and includes a beverage.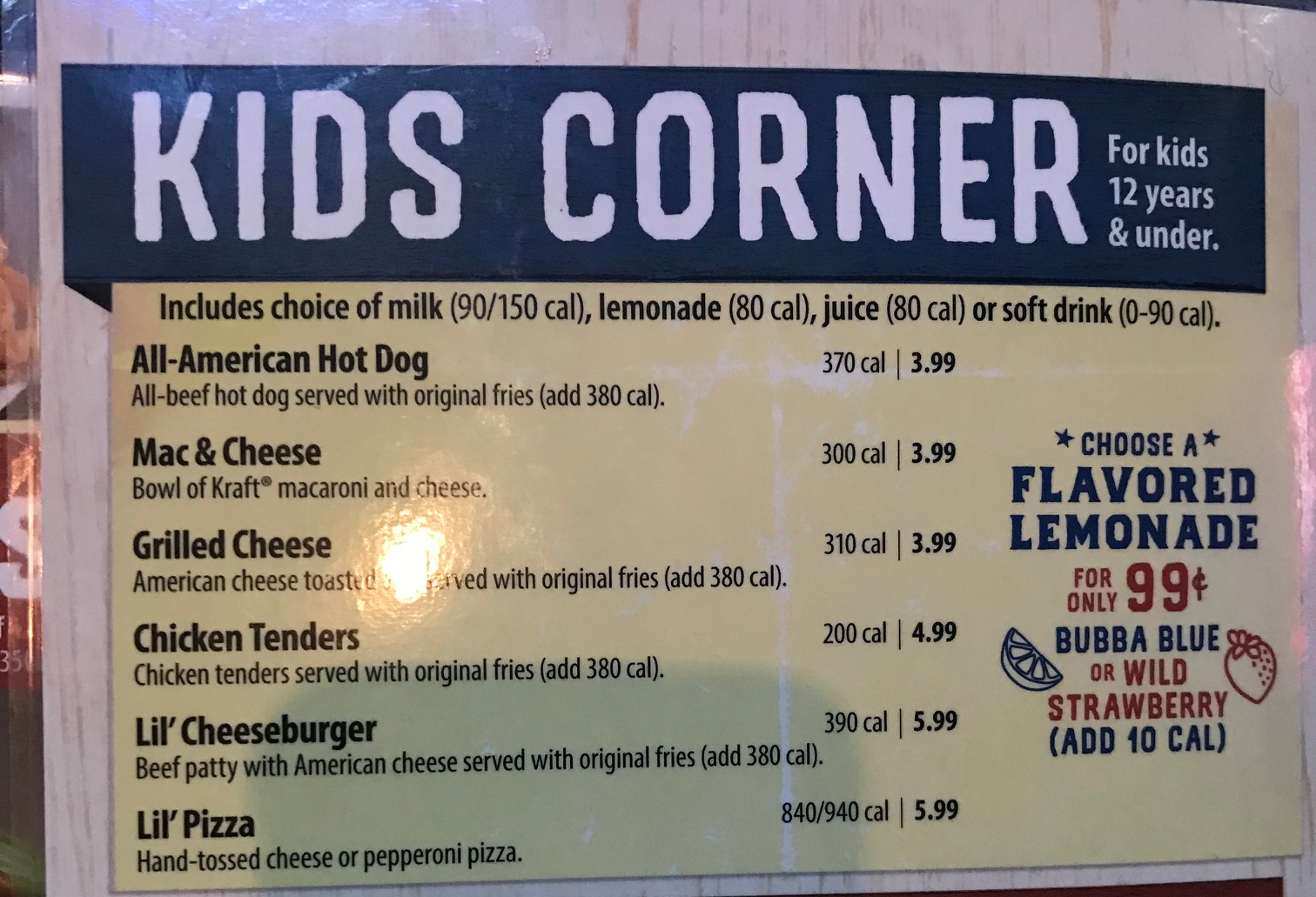 Take a look at this delicious pizza. The crust? Yummmm! The crust was crispy and full of seasoning.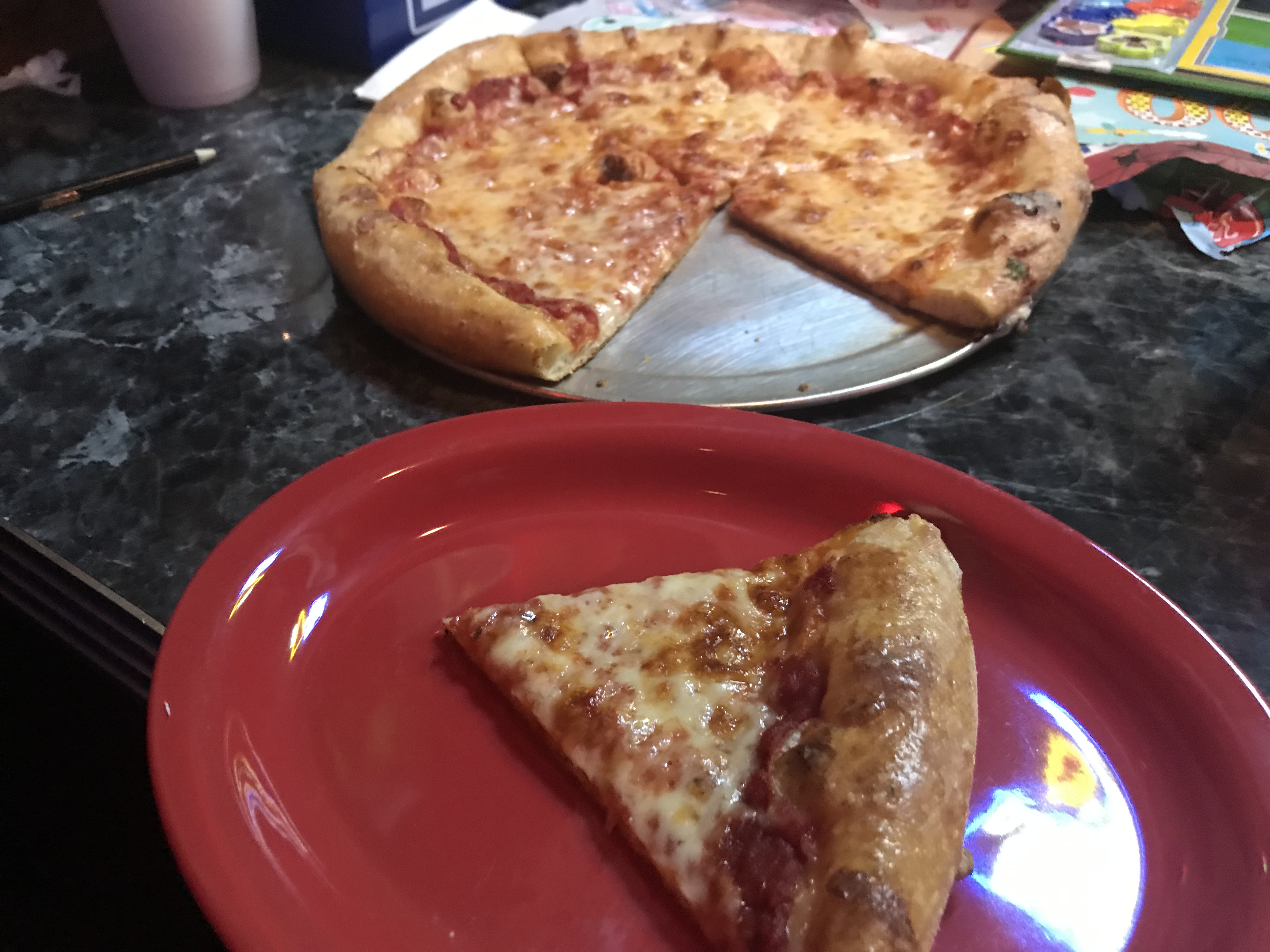 Rob and I ordered a burger and salad. Bubba's features two types of burger patties. They have a regular all-beef patty and then also a patty that's made of ground beef and bacon. The burger was delicious and the kale salad with beets and salmon was amazing too!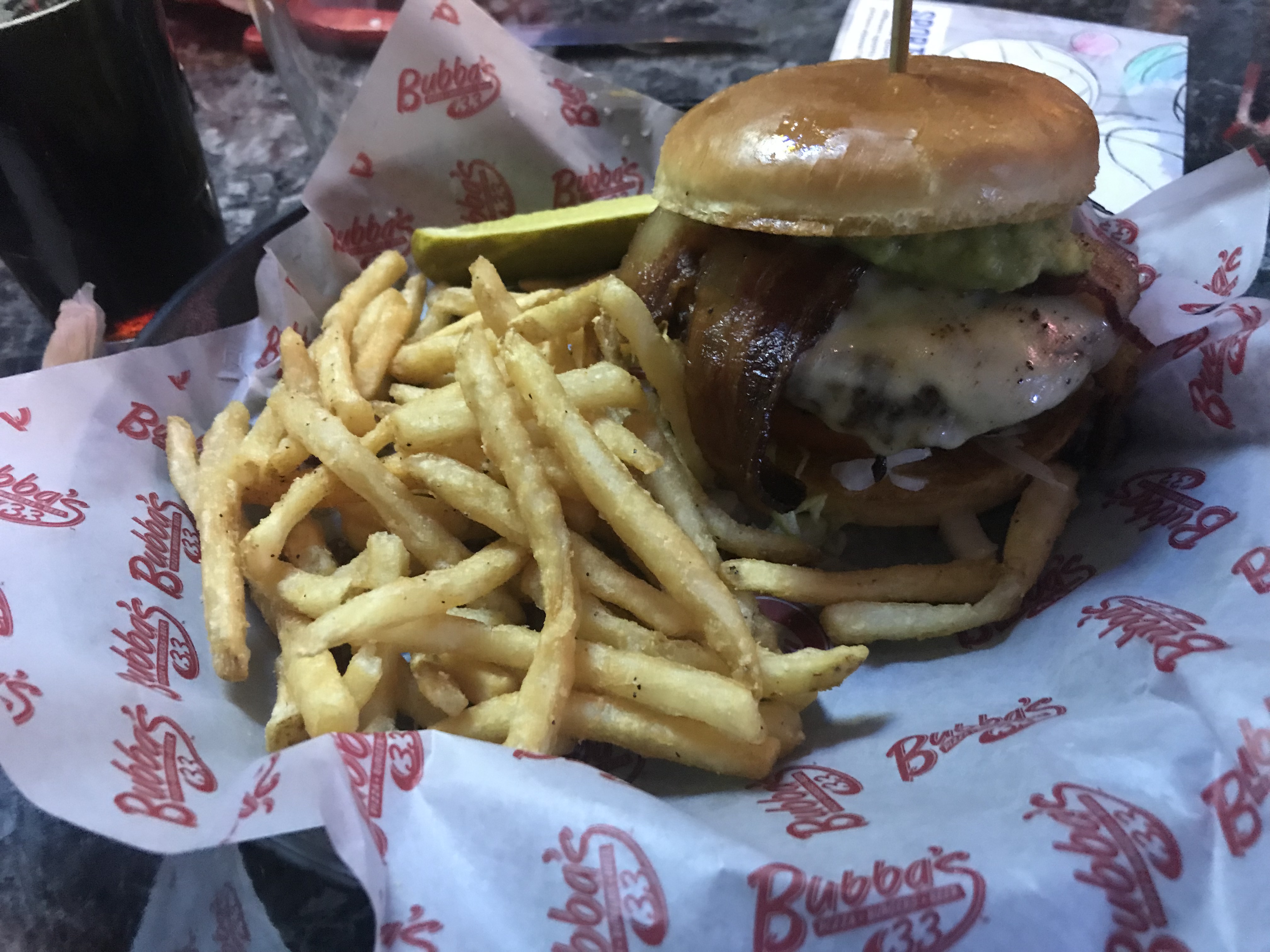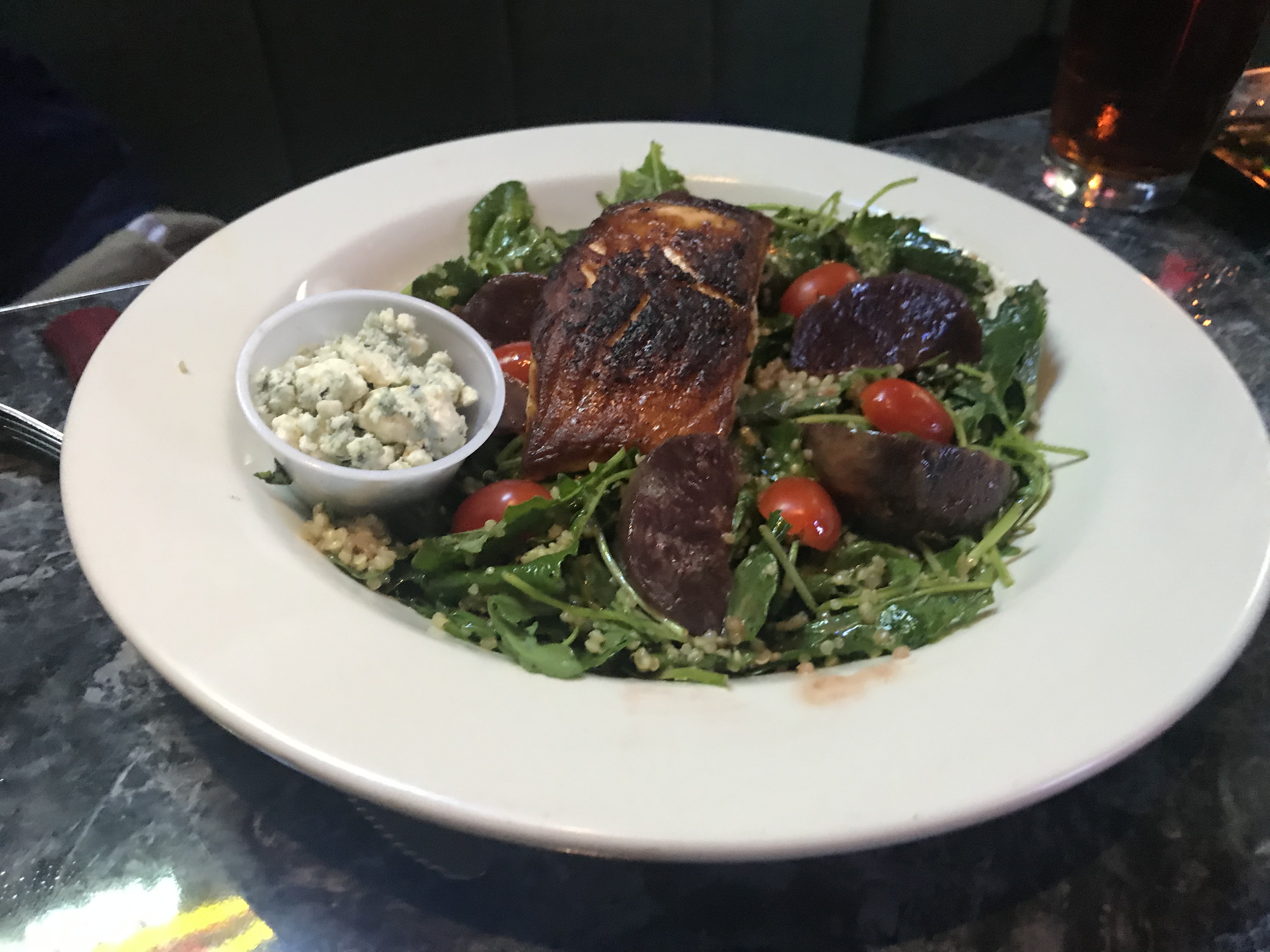 There's no doubt the food is fantastic, but let me tell you about a few other things. The service is great! Our server, Michelle, didn't bat an eye when our son spilled not one, but TWO of his drinks. She helped us clean it up quickly and efficiently There were managers circulating throughout the restaurant checking in on diners and ensuring everyone was enjoying their food. They were friendly and personal. We welcomed one who had just moved from Kansas and had a great conversation about all the great things to do in Maryland.
The atmosphere is perfect for families with young children. It's noisy enough that you won't worry about your kids (or loud kids in my case) bothering other diners. There are TVs all around the restaurant so our kids were entertained without us even trying. Bubba's has a great dining area and also a fun bar section. I can't wait to go back for date night and check out the garage bar. I can't help but mention that Bubba's 33 is named because the prohibition ended in 1933. We loved the beer selection full of craft beers and seasonal offerings. They also offer wine and signature cocktails.
Grab your family and head to Bubba's 33 this week to try it out. I promise you'll love it as much as we did! Bubba's 33 takes call ahead seating-I recommend using this as it's definitely a hoppin' spot! They offer some great specials:
Mondays: Burger Night $6.99 build your own burger with 3 premium toppings
Tuesday: Pizza Night any 12" Pizza is $9.99
Wednesday: Pint Night any pint you pick is $3.33. All nights it's $4 Long Island Iced Tea and $5.25 flavored Long Island Iced Teas
Bubba's 33: 7305 Ritchie Hwy, Glen Burnie 410-760-7427
I was provided with product and/or compensation in exchange for my review. As always, opinions are 100% my own.