The Macaroni Kid Pasadena-Severna Park team's Moms Night Out series continues...this time at Cafe Mezzanotte in Severna Park. This local gem underwent some extensive renovations and remodeling in late 2018. If you haven't stopped in since the re-opening... do yourself a favor and get a babysitter; you need to get in there soon!
The restaurant and lounge is completely updated with a modern and fresh vibe. We were super impressed and loved the new look! Our group was seated in the lounge area, which is an awesome more casual option for a parent's night out or happy hour event. Speaking of happy hour, Monday through Friday from 4-7 pm you can catch lots of great specials, including $3 off all lounge appetizers and $1 off all drinks.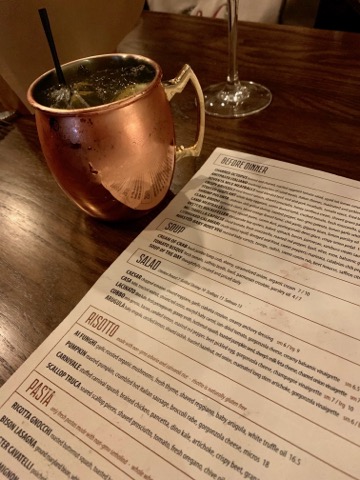 Our group started off with a few cocktails. Our favorites were the Sangria, as well as the Mule (complete with a copper mug!) We ordered a few appetizers and absolutely loved them all. The Crispy Brussels were ah-maze-ing, and left me wishing they would teach me how to make them at home. The Shrimp Polenta was delicious; it definitely had a kick, so if you like spicy then this is for you. The Mozzarella Caprese was super fresh as well. We also tried the Cream of Crab soup; this was SO good, and I'm going to try to get back there with my family soon just so that I can order it again!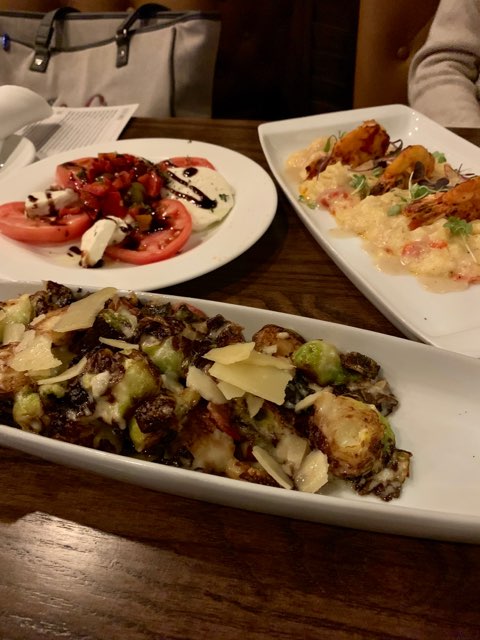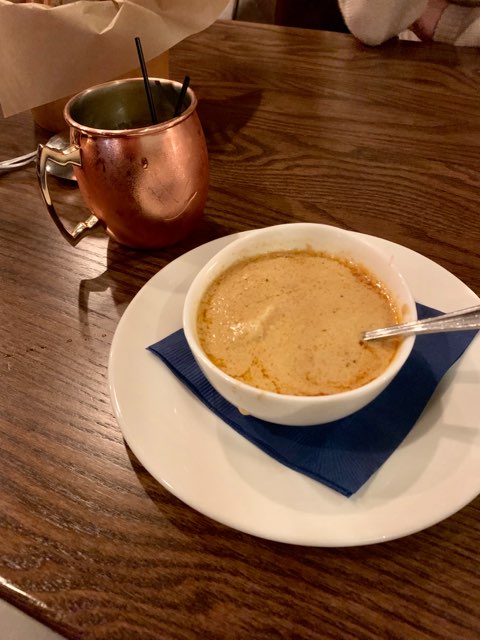 Not only was the food delicious, but our server was wonderful; she definitely made our night out feel relaxed and not at all rushed. This is a perfect spot for a date night or evening out with friends. Cafe Mezzanotte's website also lists some really fun events happening at the restaurant, including cooking classes and live music certain days of each month. Sounds like we might need to head back here soon!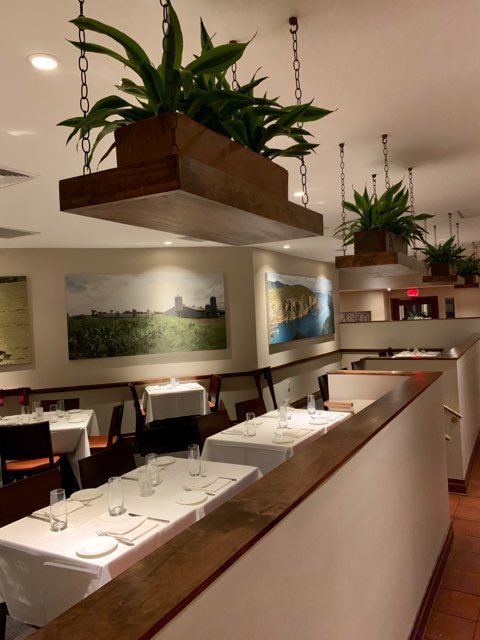 Cafe Mezzanotte is located at 760 Ritchie Highway in Severna Park. You can check out their menu and special events at https://www.cafemezzanotte.com/