My husband and I love to decorate and our taste in home decor has changed over the years. I wish we were Chip & Joanna, but we're not. We had this dining room table. It was one of our first big purchases in our marriage and when we bought our home 10 years ago. We also have three boys. So our beautiful cherry wood, dining room table has taken a beating over the years. Between craft projects gone wrong to banging their forks on the table, it was trashed. Last year, I thought I could be one of those #craftymamas who can chalk paint their furniture to create something new. Nope. I'm not. I don't have a crafty bone in my body (my sister got allllllll those crafty genes). First I painted it this hideous mint green color. Then I painted it blue. It wasn't horrible, but I didn't seal it correctly (remember the part about not being crafty), and it wasn't long before one of the boys left a pile of slime on it one day and overnight that slime ate all the paint off the table. We threw a table cloth over it and resolved that we just weren't destined to have a decent table until our kids move out.
But then one night, I was scrolling through Facebook and landed on Funky Farmhouse Vibes. I spotted this table and fell in love.
I reached out to Funky Farmhouse Vibes and they couldn't have been more excited to help us design the table of our dreams! The first thing they asked was that I send pictures of the tables I like. That wasn't hard, I knew I was looking for something similar to the photo above, but with a little bit different style. Once I sent them photos, they sent me this rendering design: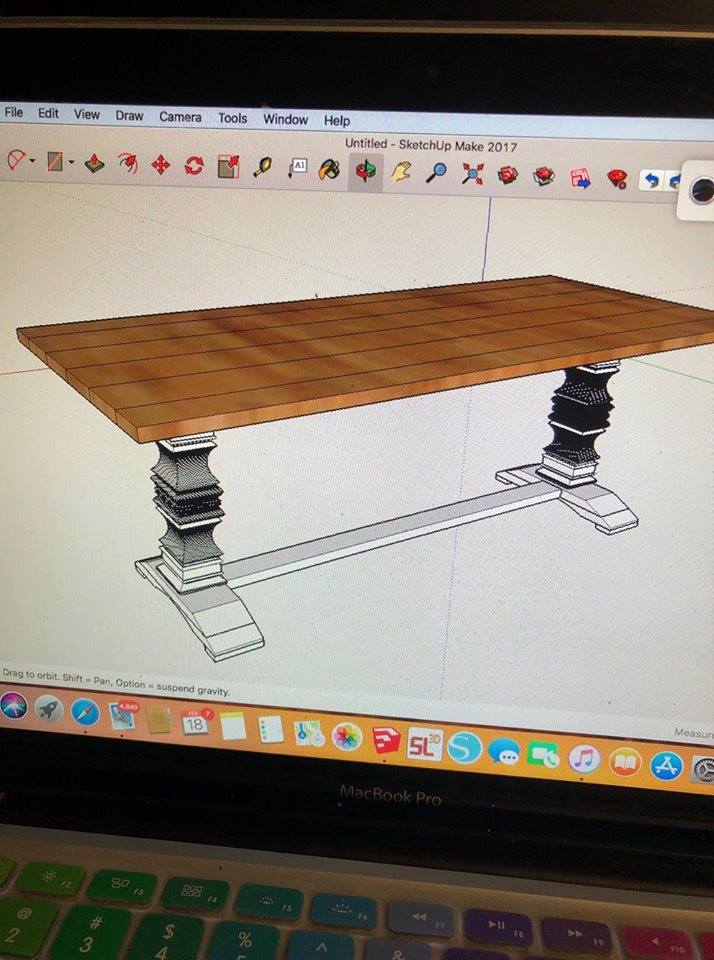 Once we finalized the fine details like colors and finish, this dynamic mother-daughter duo got straight down to business! It was about three weeks from the initial conversation until my table was delivered from their Edgewater workshop right into our dining room. We couldn't be more in love with the final product. I was concerned about durability, but FFV told me they added a few extra coats of poly to protect it from my crazy kids. See below, it's gorgeous, right?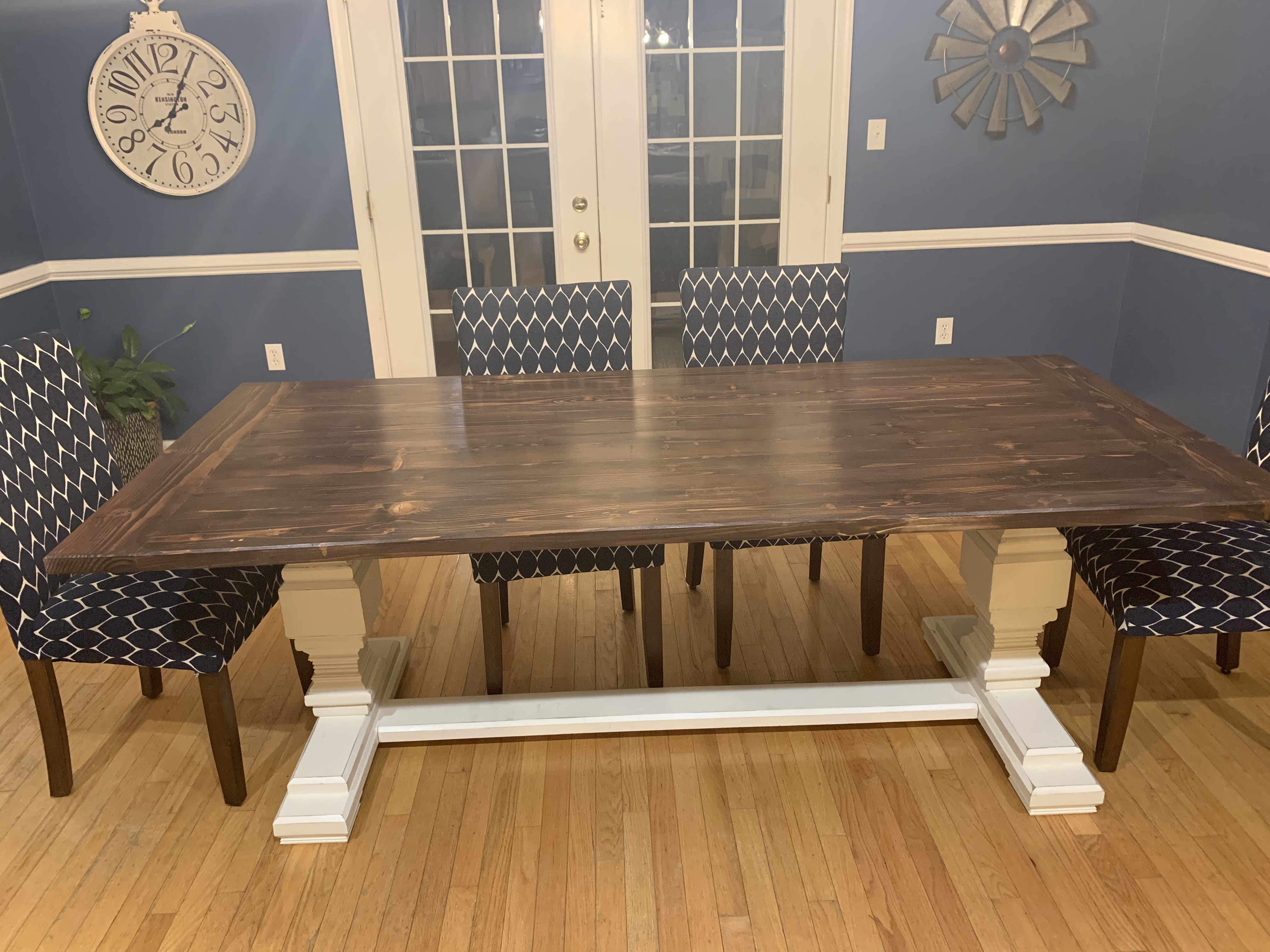 Funky Farmhouse Vibes can make:
Farmhouse Tables
Entry Room Tables
Storage Benches
Entertainment Centers
Beds and storage beds
Desks
Craft Storage
Even She Sheds!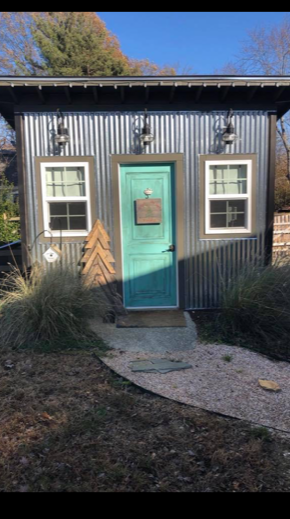 and more.. if you can dream it, we can create it!!!
***Exclusive MacKid Offer: Enjoy a 5% discount off any orders that mention MacKid. Contact them today!
I have received a service for this review, but all my opinions are my own.