Hello friends 👋
There's a lot of fun stuff in today's note and newsletter!
First, to our MacKids who went back to school this week, have the best year ever! To our MacKids, including those in Anne Arundel County Public Schools, enjoy your last couple weeks of summer! 🌞
Find a link for First Day of School printables HERE. There are ones for all grades PreK-12, plus fill-in-the-blank ones for your creative responses!
Second, if you know you have the cutest kid around, you'll have a chance to enter your son or daughter in the annual Cute Kid Contest at the Anne Arundel County Fair on September 19! It's for ages 1-5. For more information and how to register, click here for the Fair Guide.
Third, if you don't already have plans this weekend, look no further than our events calendar! It's chock full fun and varied family activities, including a drive-in movie at St. Paul's Lutheran Church, the opening weekend of the Maryland Renaissance Festival, a celebration of National Beach Day at the Benson-Hammond House, and a FREE open house at the Cortiva Massage & Skin Care Institute in Linthicum. (If you've never been to Cortiva, by the way, you're missing out! What a great place to pamper yourself at super reasonable prices, but on Saturday, you can get mini services for free AND the kids get back-to-school backpacks with supplies. What's not to love?!)
Lastly, a shout to the newish restaurant, Rumor Reel, in Pasadena! My hubby and I went there for the first time last weekend and to celebrate our wedding anniversary, and what a gem it is! It was beautifully renovated, we had great service, and the food was amazing. We had our first ever seafood pizza. It was hot, flavorful and delicious. (Of course you have to like seafood, and both my husband and I love it.) I can't wait to return for more seafood pizza and to try out more enticing menu items. Go check it out for yourself, and please share with me your great finds!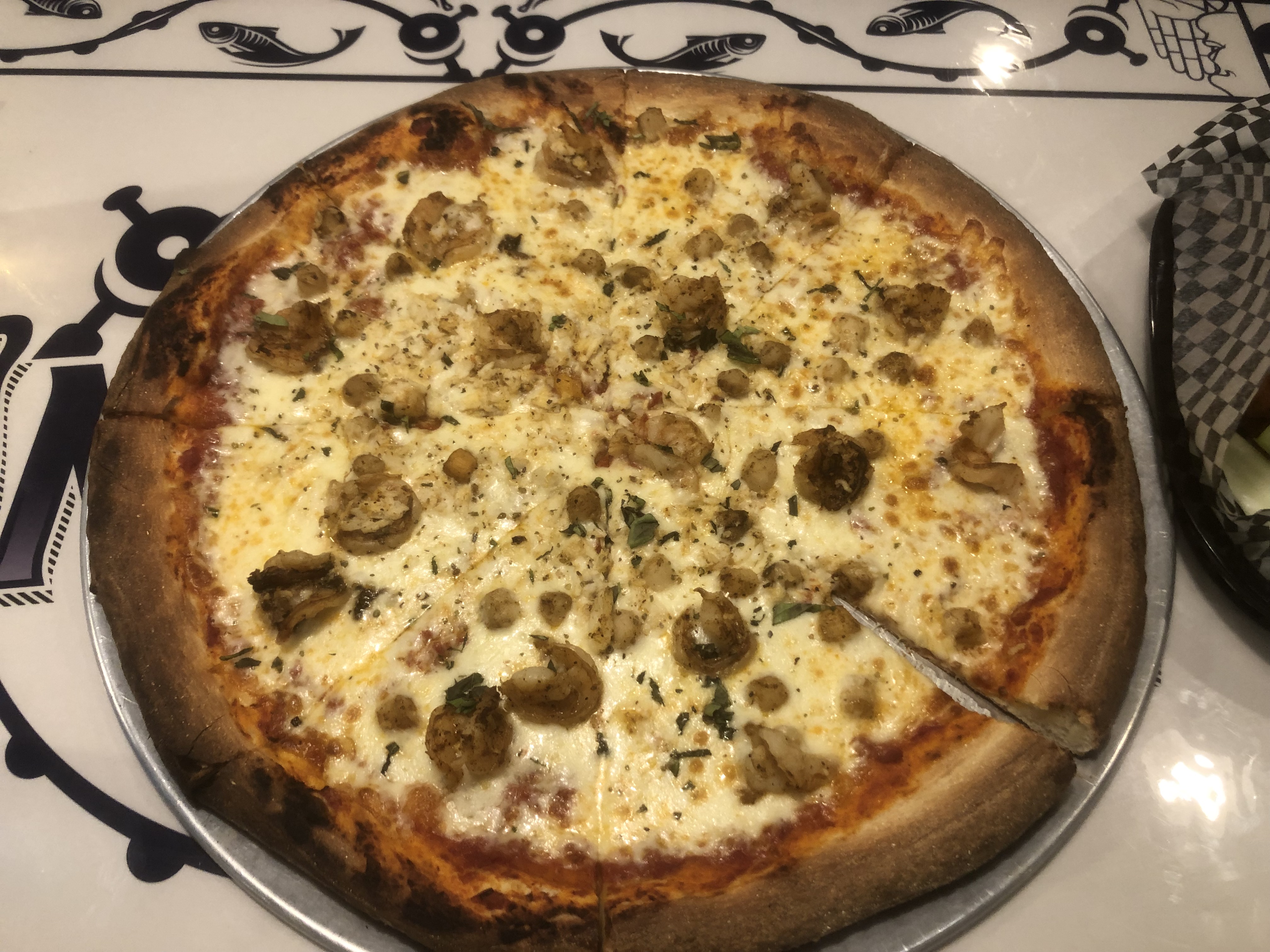 Have a wonderful weekend!
All my best,
Laura