Grocery shopping is the 'domestic job' that is my absolute least favorite. I loathe it. And add my three rowdy boys into it and . I remember a couple of summers ago, I took all three boys to the store to grab a couple of last minute items for a cookout. Literally, we needed three things. We left with 35 things. Not to mention, I broke my flip-flop in the middle of the store and had to hobble around the store trying to keep it on my foot. Summer is here (whether I want to admit it or not) and those shopping trips with all three boys are looming...well they were until now! Yesterday, I tried out Walmart Online Grocery Pick Up and this FREE service is a game changer for busy parents.
Walmart Online Grocery Pick Up is super easy to use! I needed to order some Popsicle® pops and New Popsicle® Fruit Pops, New Breyers® 2 in 1 Reese ice cream and Klondike® ice cream bars for the weekend, and I finished placing my order in about five minutes. The beauty of WOGPU is that you actually have time to alter your order and make changes after the order is placed. I'm a hot mess on good days-so the fact that I can remember something after the fact (because I always do), is very exciting to me. The next morning, after my shopping was completed, I received a text and email notification telling me that my grocery shopping was complete and if there were any out of stock items or substitutions and off the boys and went to the Walmart in Severn for pick up. (Side note: you know the beauty? The boys were still in their PJs!)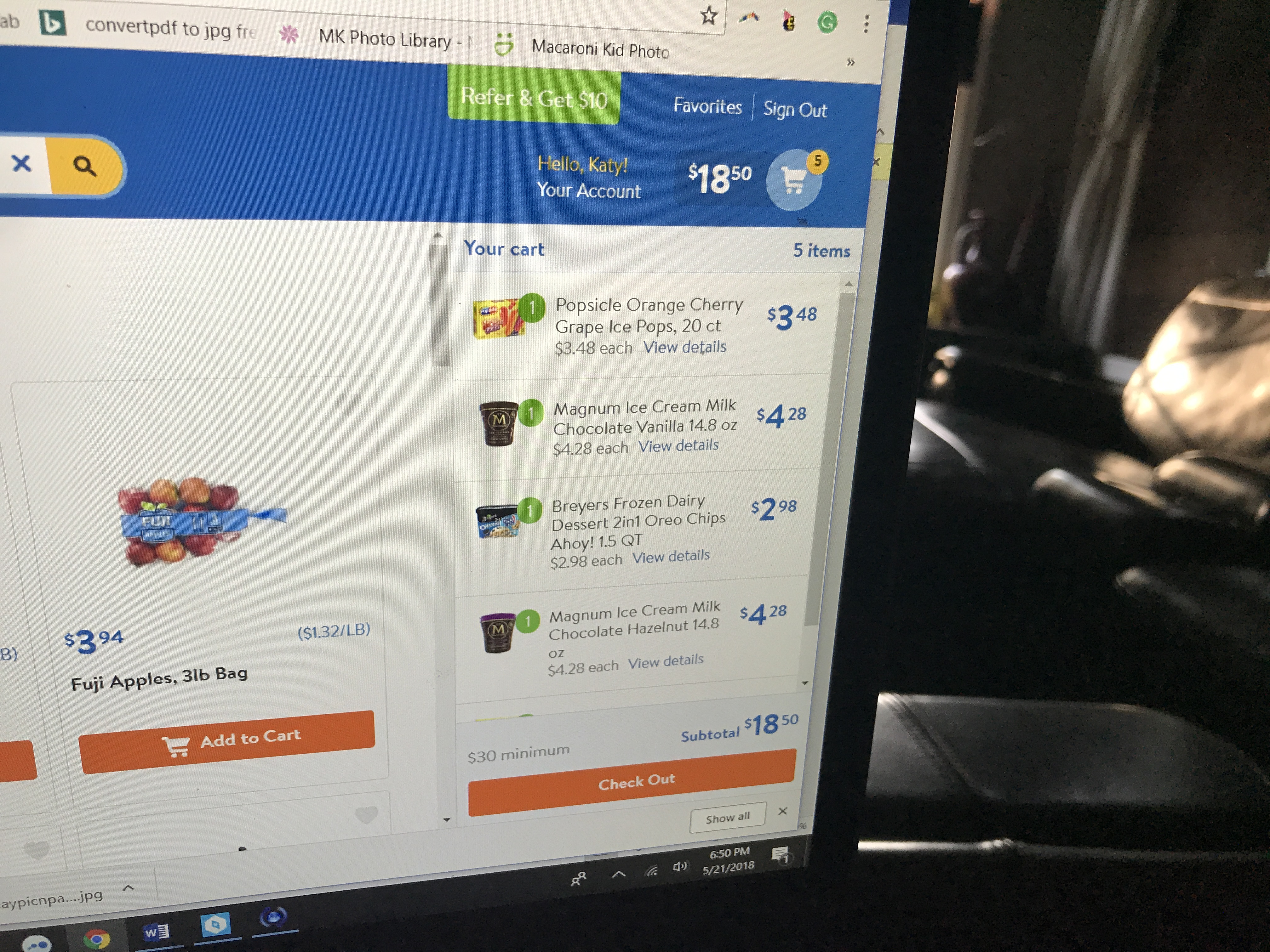 The online grocery pick up is located on the left-hand rear side of the store and I pulled up to find plentiful signage informing me to call for my order. Before I could even put my car in park, Matt, my shopper, was beside my car asking for my name. Matt left and with lightning speed returned with my order, quickly reviewing it to ensure it was correct. He loaded my groceries into the car and I was on my way! The whole pick up experience lasted about FIVE minutes! It was so fast, I had no worries that my frozen treats would be melted by the time I returned home.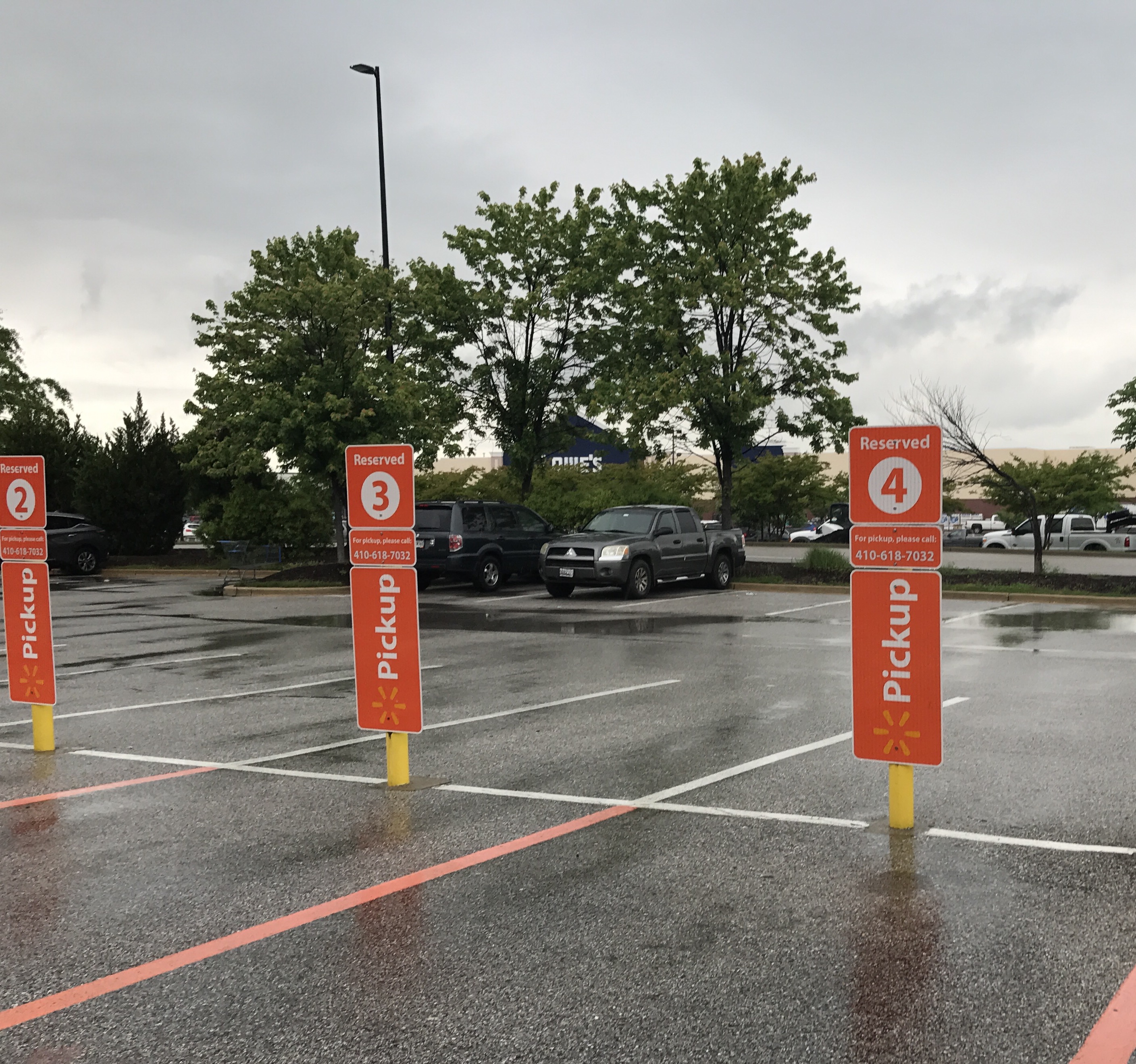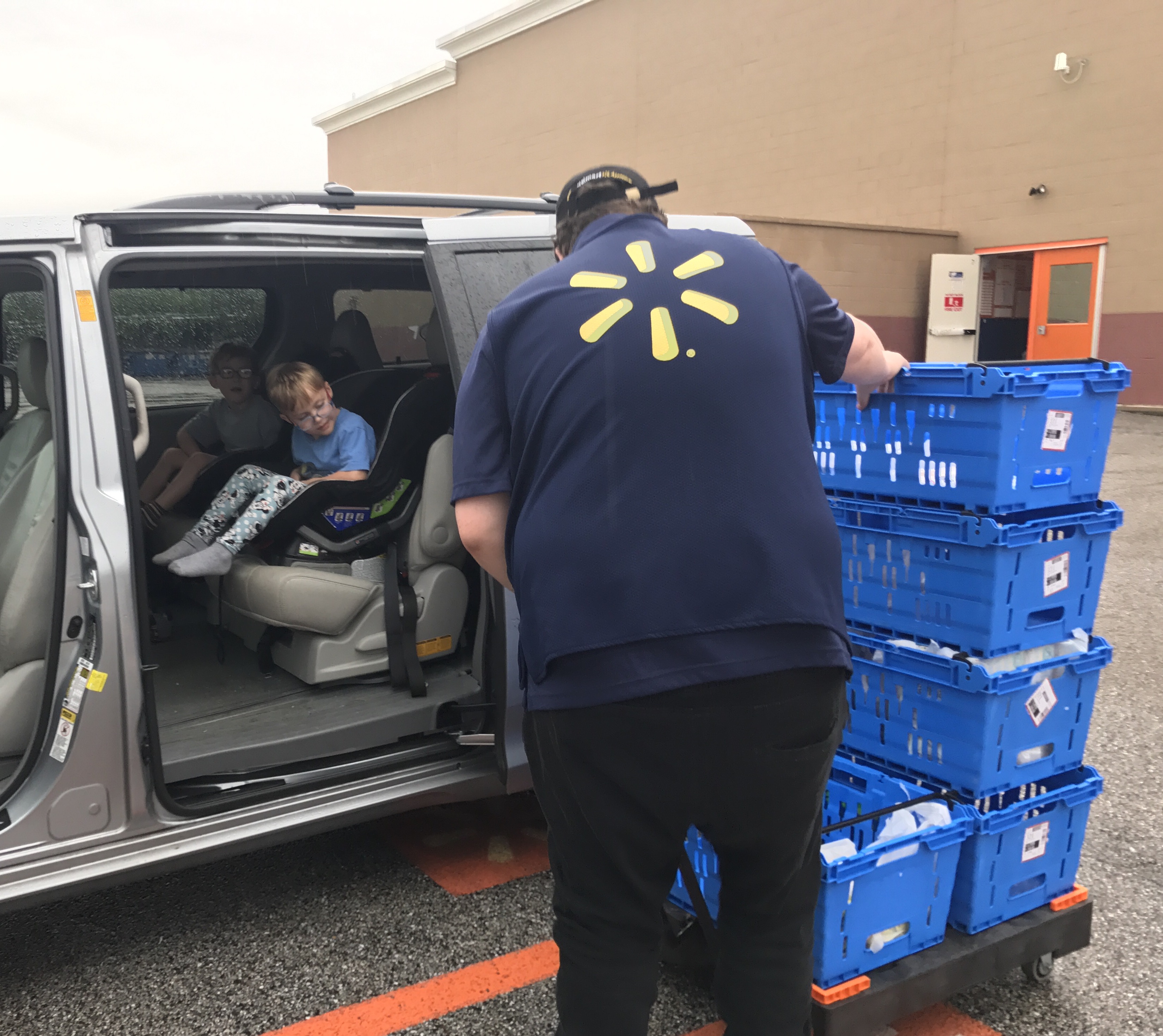 Let's talk about those frozen treats I picked up! Summer is coming, and in my house, that means tons of kids at our house and they are always looking for a great treat! I'm in love with the New Popsicle® Fruit Pops. They have just five ingredients: water, real fruit, real cane sugar, vitamin C, and natural flavors. They come in strawberry, orange, mango, and raspberry and they are delicious! The original Popsicle® pops have just 40 calories and just 7g of sugar-so my kids are loving these and I don't have to feel guilty about them enjoying a cold treat! They are the perfect treat for after soccer games too.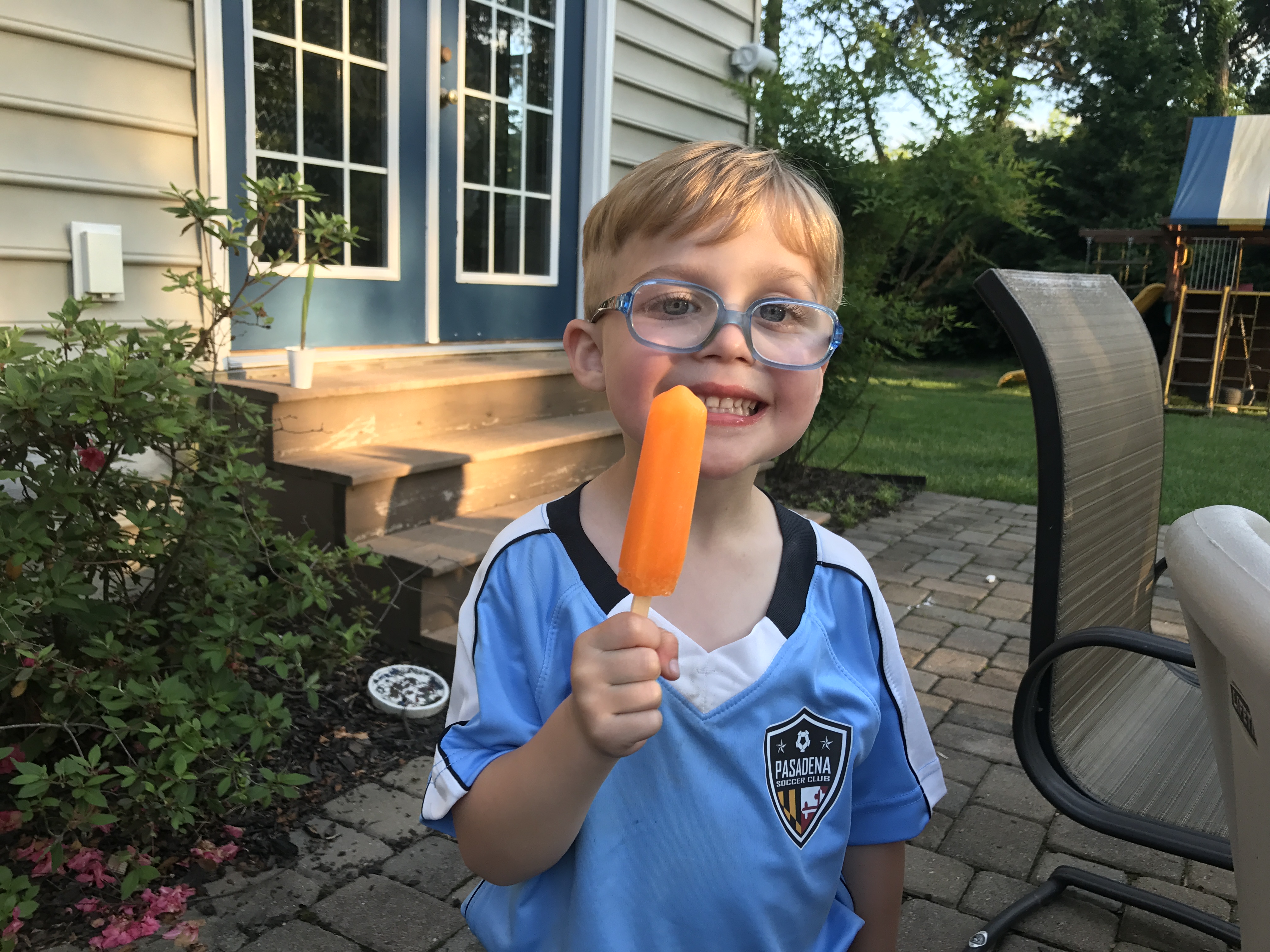 The New Breyers® 2 in 1 Reese ice cream is dreamy. We scooped it onto some cones last night and the boys were in peanut butter/chocolate heaven (and I was too). Chocolate ice cream with Reese Piece minis swirled together with peanut butter ice cream with Reese Peanut Butter Cups-need I say more?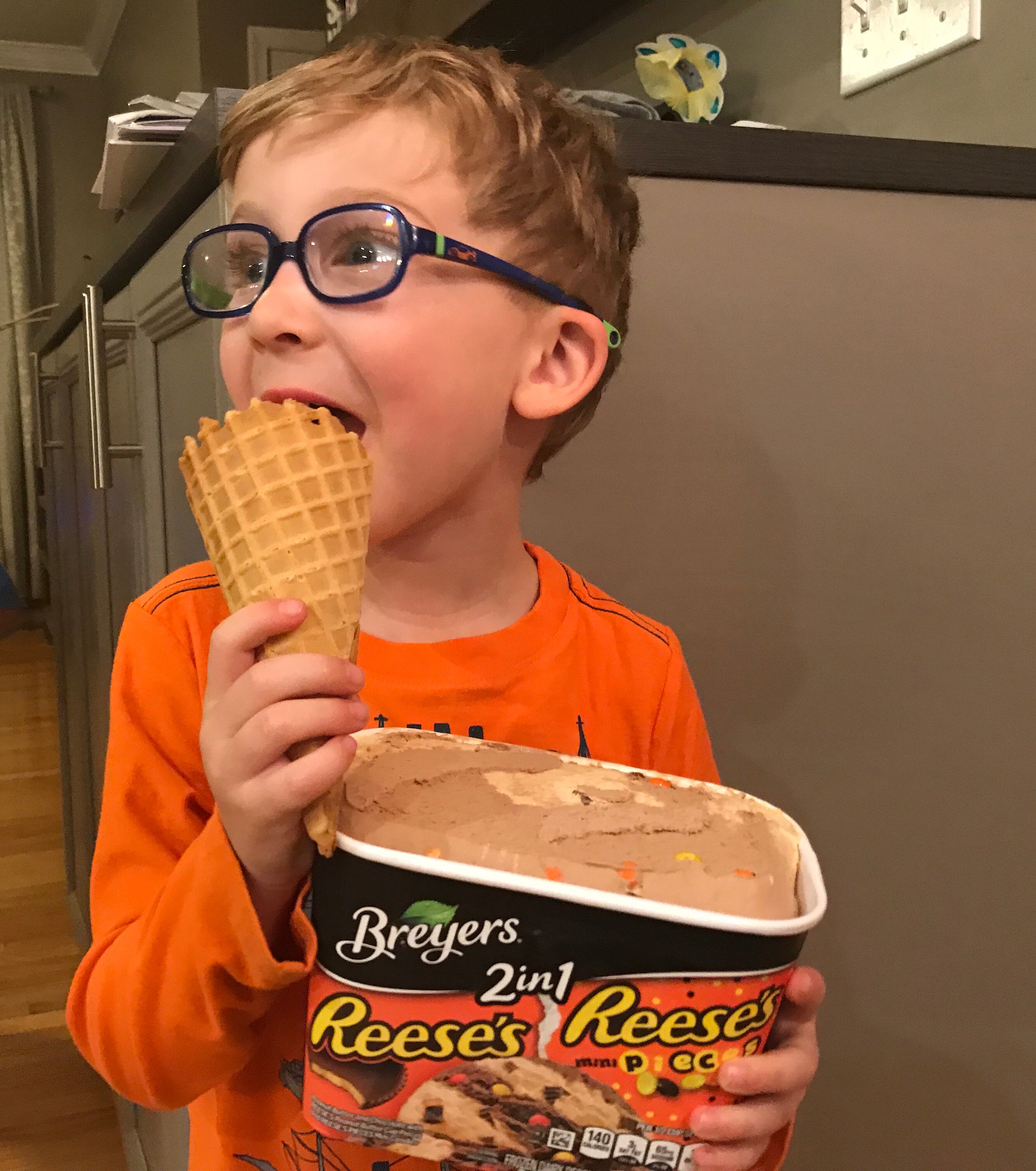 But what I really want to talk about is the Klondike® ice cream bars. I'm going to call these 'grown-up' treats because, in my house, they are hidden in our freezer for when my kids aren't around! No way am I sharing these. I never realized there are 14 flavor options there are for Klondike-you can see them all here. I sampled the caramel pretzel and YUMMY! The creamy ice cream has swirls of caramel and the chocolate coating has pretzel chunks in it providing a salty/sweet combination that was out of this world.
So click here to try out Walmart Online Grocery Pick Up and order your favorite frozen treats today!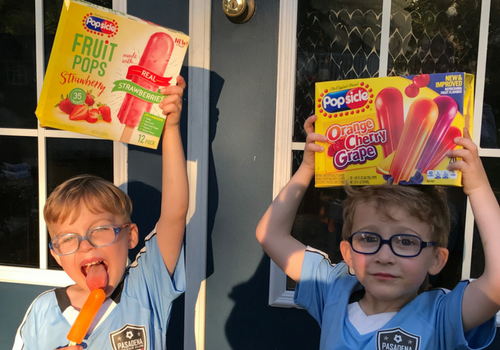 I was provided product and/or compensation for the purposes of this review. All opinions are my own.