With the holidays in full swing, it seems like the lists never end. I've certainly been making mine and checking them twice! Did I buy everything I need to prepare Christmas dinner? Did Santa order everything on each kid's wish list? Did I pick up gifts for teachers? Did I stay off the naughty list this year? Well, maybe that one will have to wait until next year, but at least I can say I gave it a good try!
One thing I can tell you is that these MacKid Mamas have now added Hellas Restaurant & Lounge to their list of local must-try places for a night out! During the second stop of our "Moms Night Out" series, we had the pleasure of being hosted by Michael Stavlas (Owner/Manager of Hellas) and his wonderful staff. So, here are our top 10 reasons why Hellas makes the list:
10) Conveniently located right off of Veterans Highway in Millersville, MD, this family-friendly restaurant has something to offer everyone.
9) Whether you're looking for a formal dining experience or a more laid-back meal with the kids (we know what you're thinking), Hellas has you covered. We chose to sit in the lounge, which by the way, is festively decorated for the holidays! But they do have a more formal dining area for those wishing to host wedding receptions or office parties.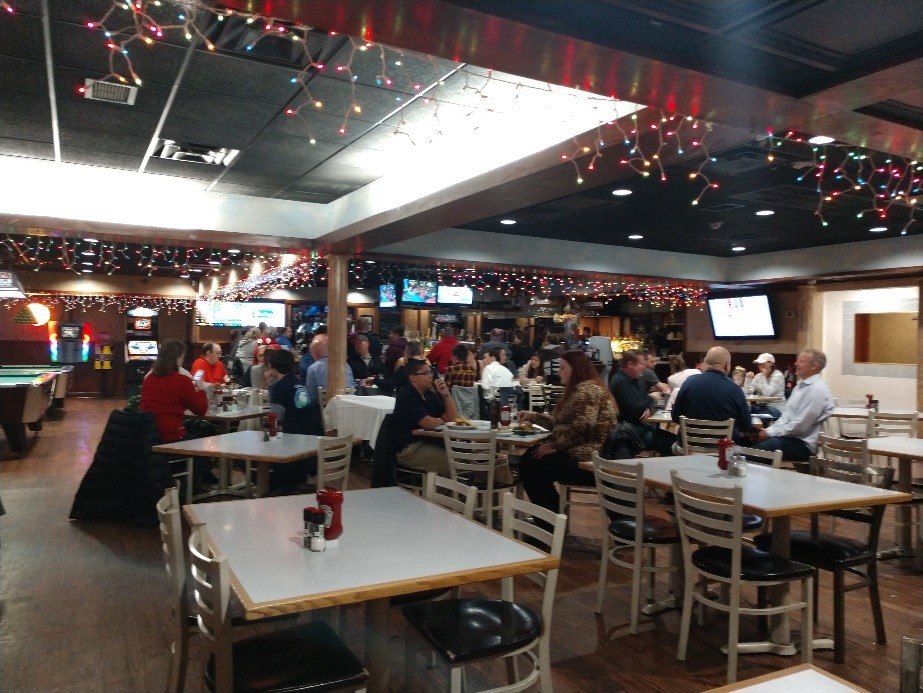 8) Hellas caters! Whether you're in need of a full banquet service or grab-and-go platters, they can take the stress away from having to worry about the menu at your next big event.
7) They have a kid's menu, featuring all of your kids' basic food groups: burgers, hot dogs, spaghetti, grilled cheese, pizza, and chicken tenders! What more could a parent ask for?!
6) Their menu is HUGE and offers a wide variety of options for all types of dietary restrictions ranging from vegetarian to gluten-free. Our personal favorites were the crab cakes and Tzatziki. Absolutely delicious!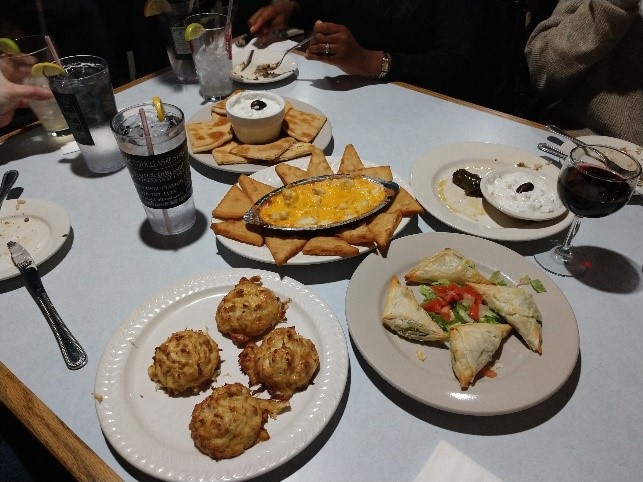 5) Speaking of menu - Hellas offers "off the regular menu" drink specials that often change with the seasons. Our crew was a big fan of the Dark & Stormy, made with dark rum and ginger beer. Their menu also features artisan and other beverages for those who are looking for drinks a little less stormy
4) You can't beat their happy hour menu, which runs Mondays – Fridays from 3-7pm. $1 Domestic Drafts; $3 House Wines; $3 Rail Mixed Drinks!
3) TVs and pool tables line the lounge, making this the perfect date night spot. Send the guys in to watch the game or grab some girlfriends and make an evening out of it playing a few rounds of pool.
2) The reasonably priced menu makes for your night out more affordable, but with decent portion sizes, you won't leave hungry!
1) Did we mention the crab cakes were amazing? This was our number one reason to visit Hellas! So, the next time you're wondering what to make for dinner, don't! Pack-up the kids (and/or your significant other) and head to Hellas, and tell them Macaroni Kid sent you! You can check them out by visiting them on the web at www.hellasrestaurantandlounge.com.
Thank you for hosting us, Hellas Restaurant & Lounge!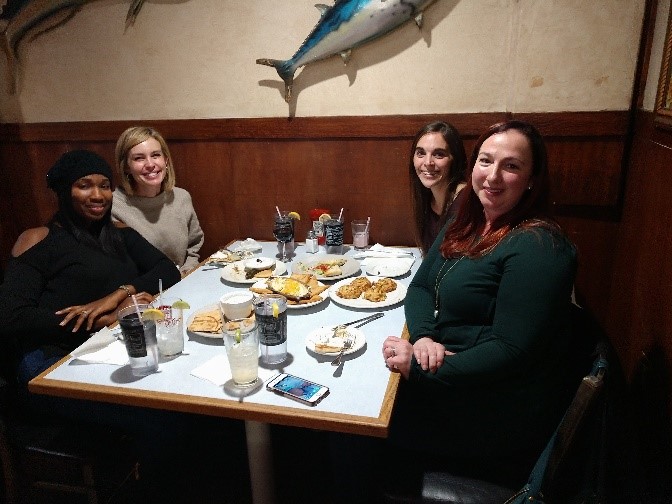 I received products/services in exchange for this review, but all of my opinions are my own.