If you are looking for swim lessons for your children, look no further than the British Swim School! BOTH my son and I have had the best experience, for different, but equally worthy, reasons.
First of all, my 7 year-old son Quinten loves the water and has since he was an infant, but has refused to learn anything significant in the pool from either my husband or me. However, interestingly, Quinten himself has wanted to progress, but has been afraid of the deep end. He's also wanted to do what his friends were doing in the pool, but never had the confidence or willingness to try anything new until recently.
So we knew he needed swim lessons, Quinten included. Thankfully, we learned of the British Swim School at the right time.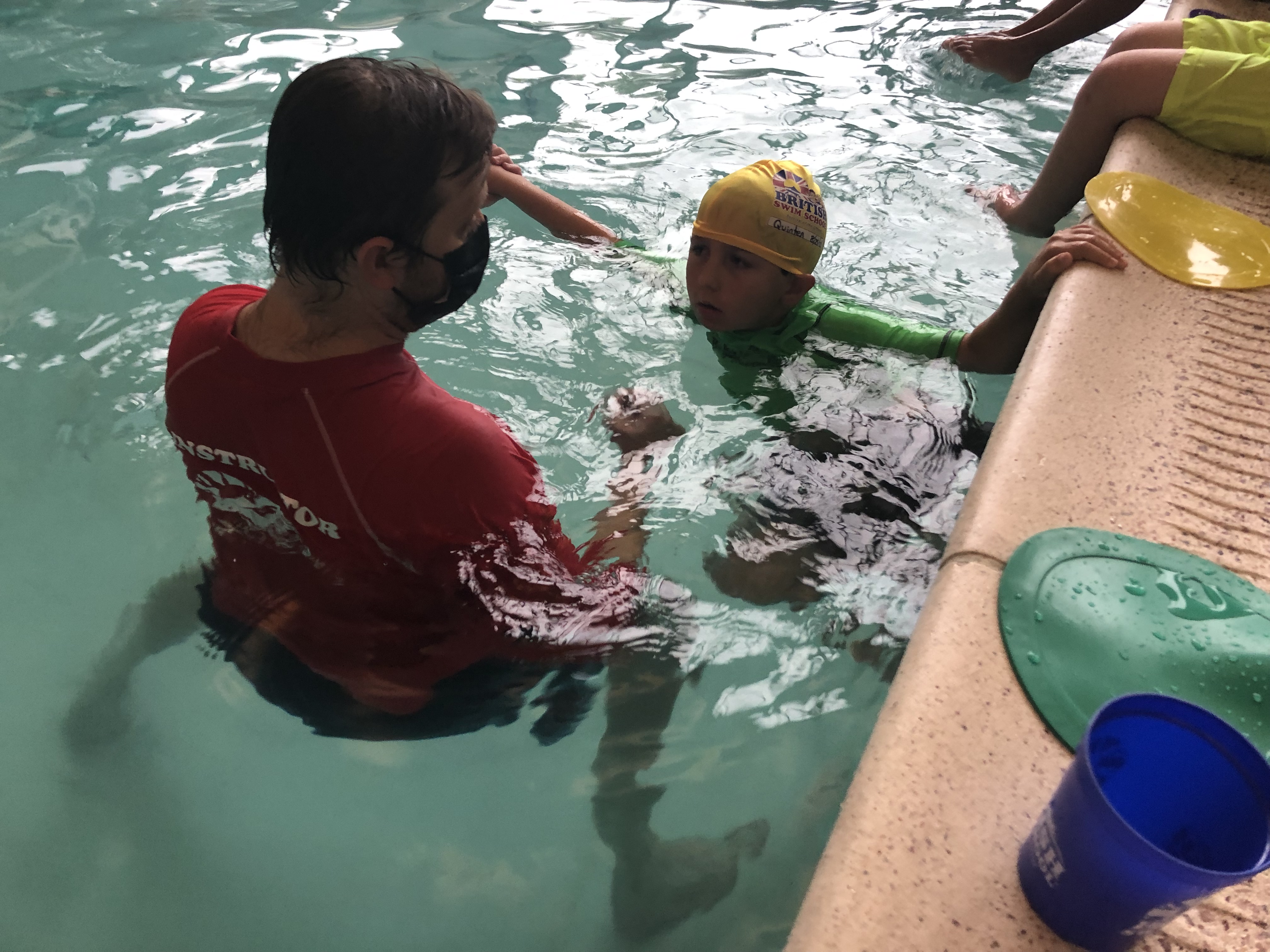 Our Wonderful Experience
Although Quinten was excited to begin lessons, he was also nervous. During his first lesson, which are 30 minutes, I've never seen such a remarkable transformation in such a short amount of time. He walked in with his legs shaking, as I had never seen before, but by the end of the lesson, he was so excited he could not wait for his next lesson the next week.
The day after his first lesson he wanted to "practice" what he had learned in our small backyard pool. Instructors make the lessons so much fun, with things like "shark arms" and "monkey walks," that the kids don't even seem to realize they're learning valuable skills.
After only two lessons, Quinten's confidence shocked both my husband and me. In our pool, he floated on his own without help. In addition, with no hesitation, he jumped into the deep alone. He jumped in and swam almost the length of the pool.
After only three lessons, his instructor Chris told us that he was already close to graduating to the next level. He needed to master one more skill, and then he would be ready. That's another piece of their program I love is that each child advances based on when they are ready, no matter how many lessons are needed. The British Swim School meets each child where they are.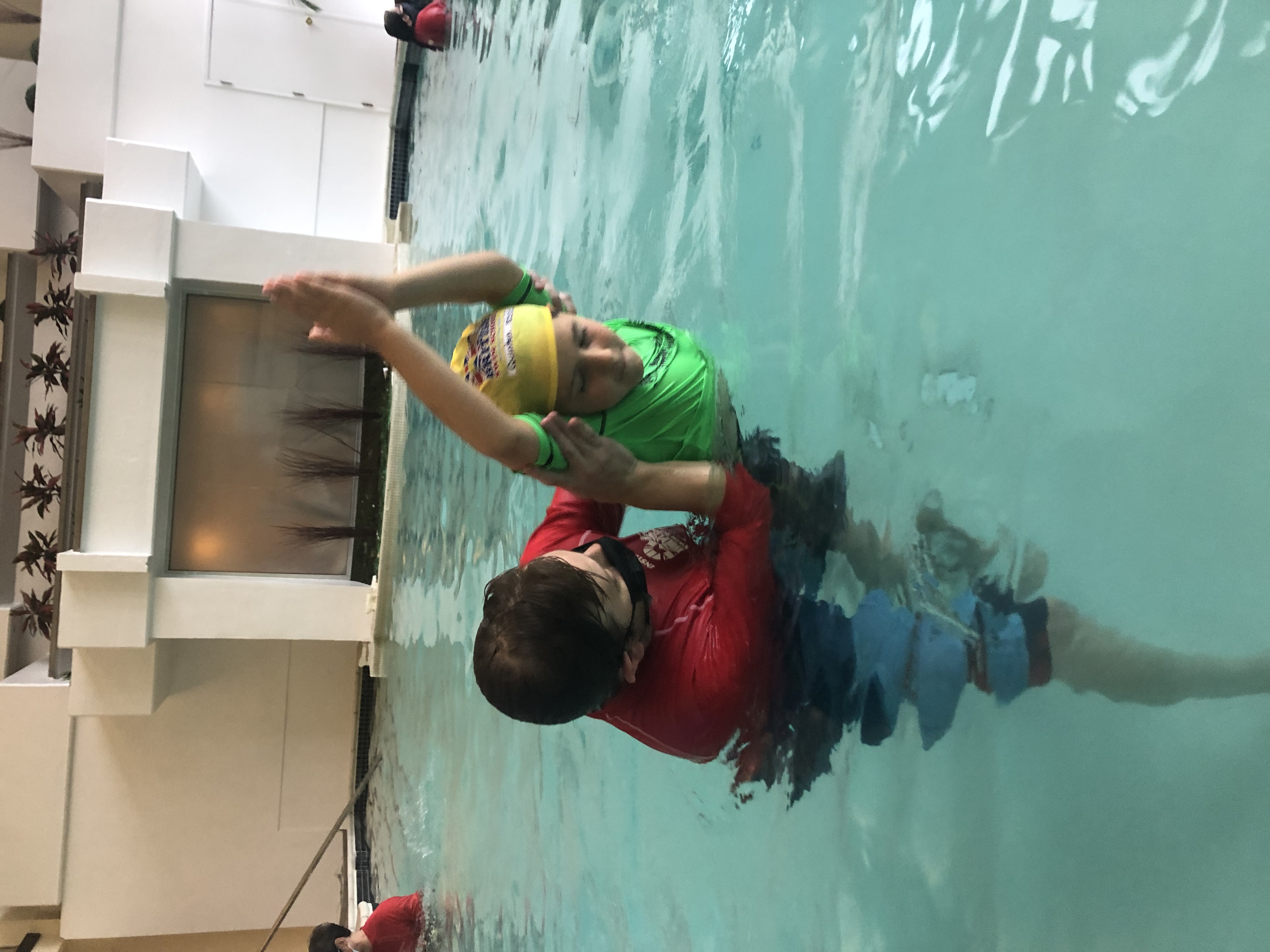 What Makes British Swim School Different: Safety
The British Swim School recognizes that, sadly, a leading cause of accidental death in children is drowning. Therefore their program's emphasis is on water survival skills, such as back floating.
Classes of all ages learn skills that eventually work up to the ability to fully float, and all swimmers learn how to get in and out of the pool without use of a ladder. In advanced classes, swimmers learn how to jump in by themselves and are taught techniques to get to the sides of a pool safely in case of an emergency.
Only after swimmers have mastered water survival skills do they learn swimming strokes, such as freestyle, breaststroke, backstroke, and the butterfly. Safety is first, then strokes.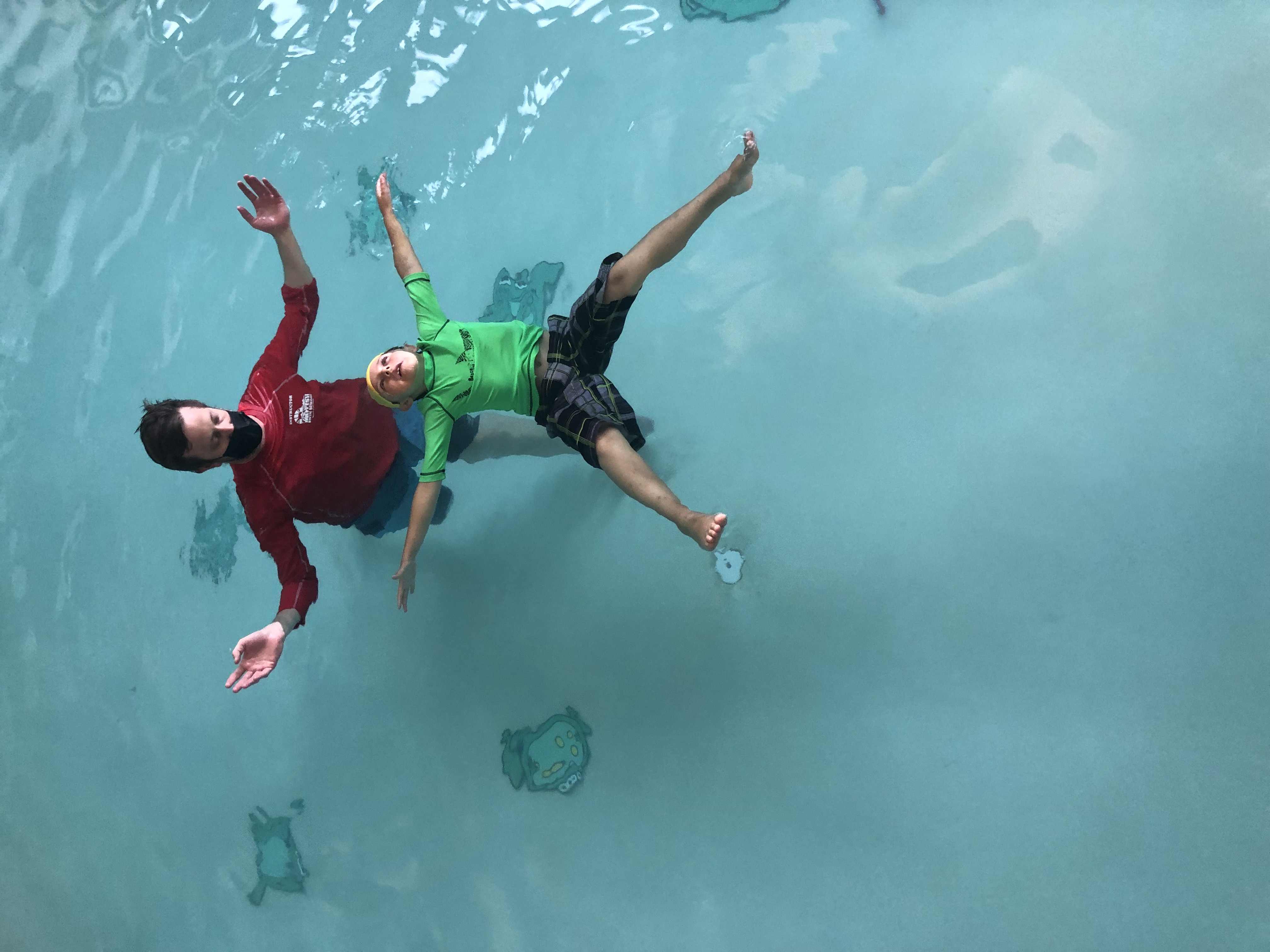 Our Local British Swim School
Our local franchise is the British Swim School of Patapsco Valley. Lessons are year round at the BWI Marriott Hotel pool. There are several levels of classes and many options of days and times to choose from.
Class sizes are very small and personalized with a lot of one-on-one attention. The British Swim School is for anyone, literally! They begin water acclimation classes for babies as young as 3 months, have classes for kids with special needs, and there are also classes for adults. Instructors can help determine which class is most suitable to begin with.
Not only has Quinten learned valuable water skills, he's gained confidence in the water that both he and, we, as his parents, were looking for. ALL of our family highly recommend the British Swim School for anyone!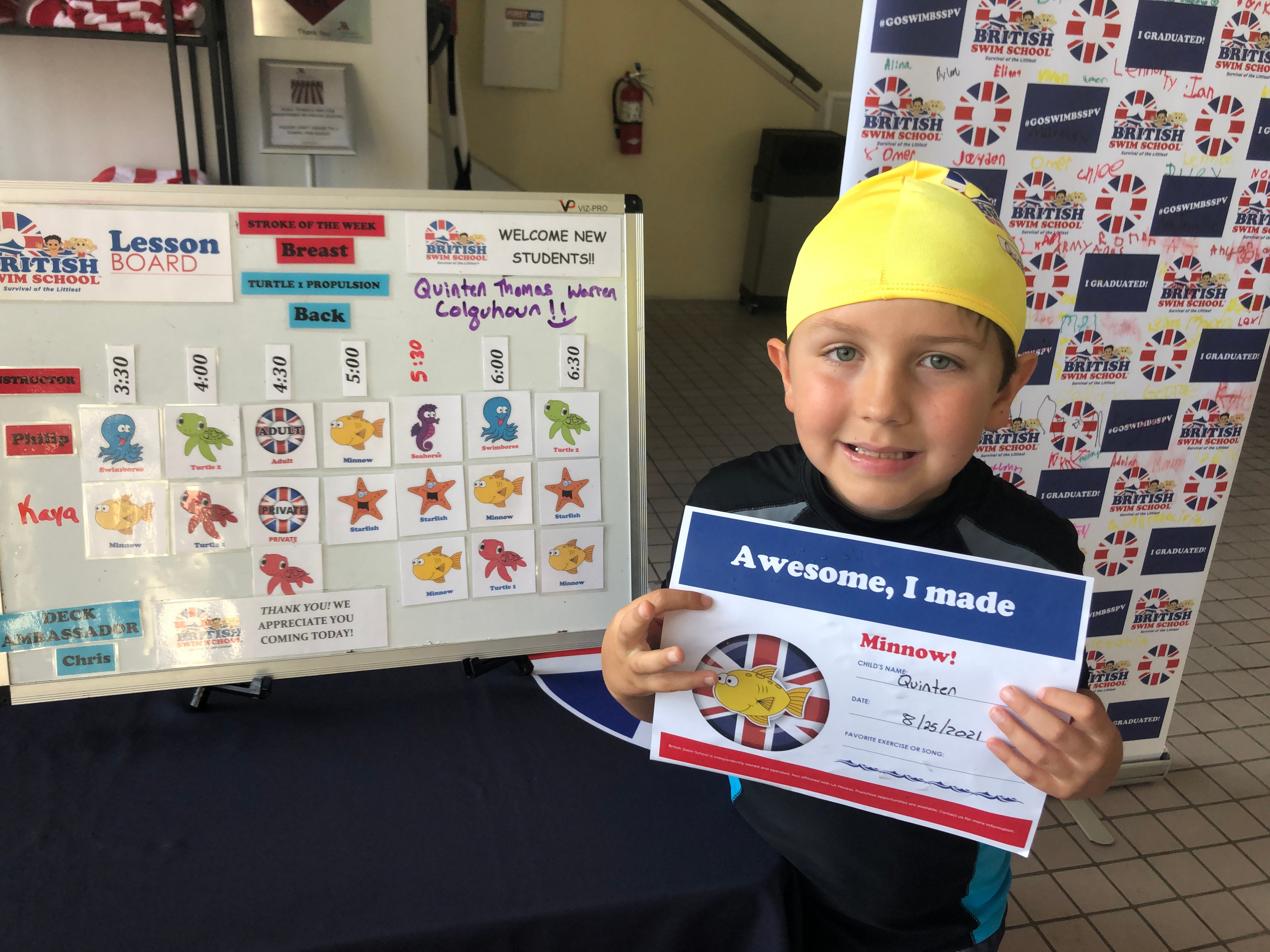 My son received lessons from the British Swim School in exchange for this review. All opinions and images shared in this article are my own.